Appliance Repair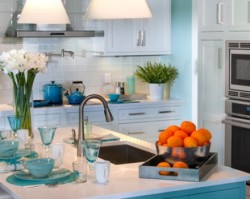 New appliances are far from cheap. Appliance repair, on the other hand, can save you money as well as time. That's especially true when you hire the residential appliance repair pros from L & G Appliance Repair & Heat. Proudly serving homeowners in Aurora and beyond, we make it easy to get the quality appliance repairs you need at prices you can actually afford. Plus, our BBB-accredited technicians boast more than 30 years in appliance repair service, so you can rest assured we'll get the job done right. Give your weary wallet a break: Schedule your appliance service today!
As nice as it might be to splurge on a brand-new appliance, taking the appliance repair route is a great way to keep your household budget on track. Besides, with our fast turnaround times and long-lasting results, L & G Appliance Repair & Heat can almost always take care of the problem and restore your unit to good-as-new condition in short order. Think of our affordable appliance repair as money in the bank!
When you need home appliance repair service, trust in the team at L & G Appliance Repair & Heat. We can help with:
Refrigerators
Ice makers
Ovens
Stoves
Washers
Dryers
Dishwashers
Garbage disposals
Built-in microwaves
Evaporative coolers
Air conditioners
Furnaces
Our appliance repair specialists are trained to work on any make or model, so whether your GE fridge is on the blink or your Whirlpool washer is acting up, contact L & G Appliance Repair & Heat. We're here six days a week, including early mornings and weeknights, for both gas and electric appliances repair. We're even available for emergency service in the Aurora area, when it's a matter of home appliance repair that simply can't wait.
Appliance Service for Installations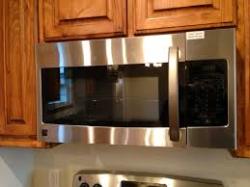 In addition to appliance repair expertise, we're your team for fast, affordable appliance installation service. Sometimes, with particularly old or worn-out machinery, buying new is the most cost-effective option. That's when L & G Appliance Repair & Heat can help you save on the installation side of your appliance replacement. You don't want to cut corners when it comes to the safety and performance of a new appliance, and we'll make sure your appliance is installed with the utmost care and precision.
From appliance repair to appliance installation, you can count on us for top-notch workmanship at competitive prices. Now is the time to call!
Appliance Repair Services
Appliance Repairs
Major Appliance Repair
Appliances Repair