Dryer Repair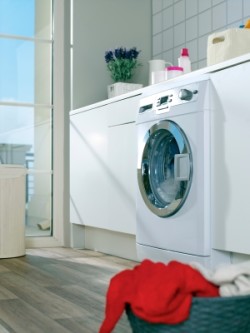 You don't have to search far and wide for terrific dryer repair service in the Aurora area. With L & G Appliance Repair & Heat, finding the right clothes dryer repair professionals for your home is as easy as making a phone call or clicking a mouse. When you don't have money to throw away on a costly new unit, our dryer appliance repair is a smart alternative. Whether your dryer is making strange sounds or your clothes are coming out wet after tumbling through a cycle, we can take care of these and many other household dryer repairs. To address your specific dryer repair issue, call us as soon as possible!
For more than three decades, L & G Appliance Repair & Heat has been helping out homeowners with our reasonable rates on quality dryer repair services. We're proud to provide a wealth of expertise for your dryer repair needs. We're even prouder to deliver our washer and dryer repair assistance at prices that families can easily afford in Aurora, Boulder, Castle Rock, and points all around. After all, the whole purpose of clothes dryer repair service is to postpone having to buy an entirely new appliance. We'll help you make the most of the dryer you already own. 
Look to L & G Appliance Repair & Heat for gas dryer repair or electric dryer repair. Over the years, we've come in contact with just about every dryer repair problem you could imagine, including:
Failure to start
Overheating
No tumbling
Strange sounds
Torn clothing
And more!
When it comes to washer and dryer repair, you can breathe easy having our licensed, bonded, and insured technicians on your side. From conventional units to the latest models with steam cleaning and other advanced features, you never know when dryer repair troubles will arise. That's why we're here six days a week, often until 8 p.m., to bring you dryer repair answers in a suitable time frame. Whether you're seeking routine maintenance or emergency dryer repair service, we'll do our best to keep your costs low and your wait times to a minimum.
Responsive Dryer Repair Pros
At L & G Appliance Repair & Heat, we understand that you have a schedule to keep. As a family-owned business, we recognize that every day your dryer is broken is one more day of falling behind on the laundry. So make today the day you contact our efficient and responsive dryer repair technicians. The sooner you give us a call, the quicker we can turn our attention to your troublesome dryer repairs. As one homeowner to another, we look forward to working with you!
Give our BBB-accredited company a try: In the Aurora area, call or e-mail us for dryer service that's prompt, professional, and always fairly priced!
Washer Dryer Repair
Clothes Dryer Repair